 AN EVENT FOR THE ENTIRE CANADIAN & GLOBAL VALUE CHAIN
The Canada Gas Exhibition & Conference provides a unique business opportunity for stakeholders to meet the local and global energy value chain, who will be showcasing the latest Natural Gas and LNG innovative technologies, equipment, products and services. This platform will safely ensure innovative engagement, enhanced connectivity and the stage to redefine the energy conversation.  
CAN YOU AFFORD NOT TO BE INVOLVED?
Exhibiting at the show has huge potential in a hybrid format, both in person and digitally representatives from governments, operators, producers, project developers, Asian importers, European buyers, equity investors and engineers will participate to evaluate, assess and promote the prospects of the LNG market.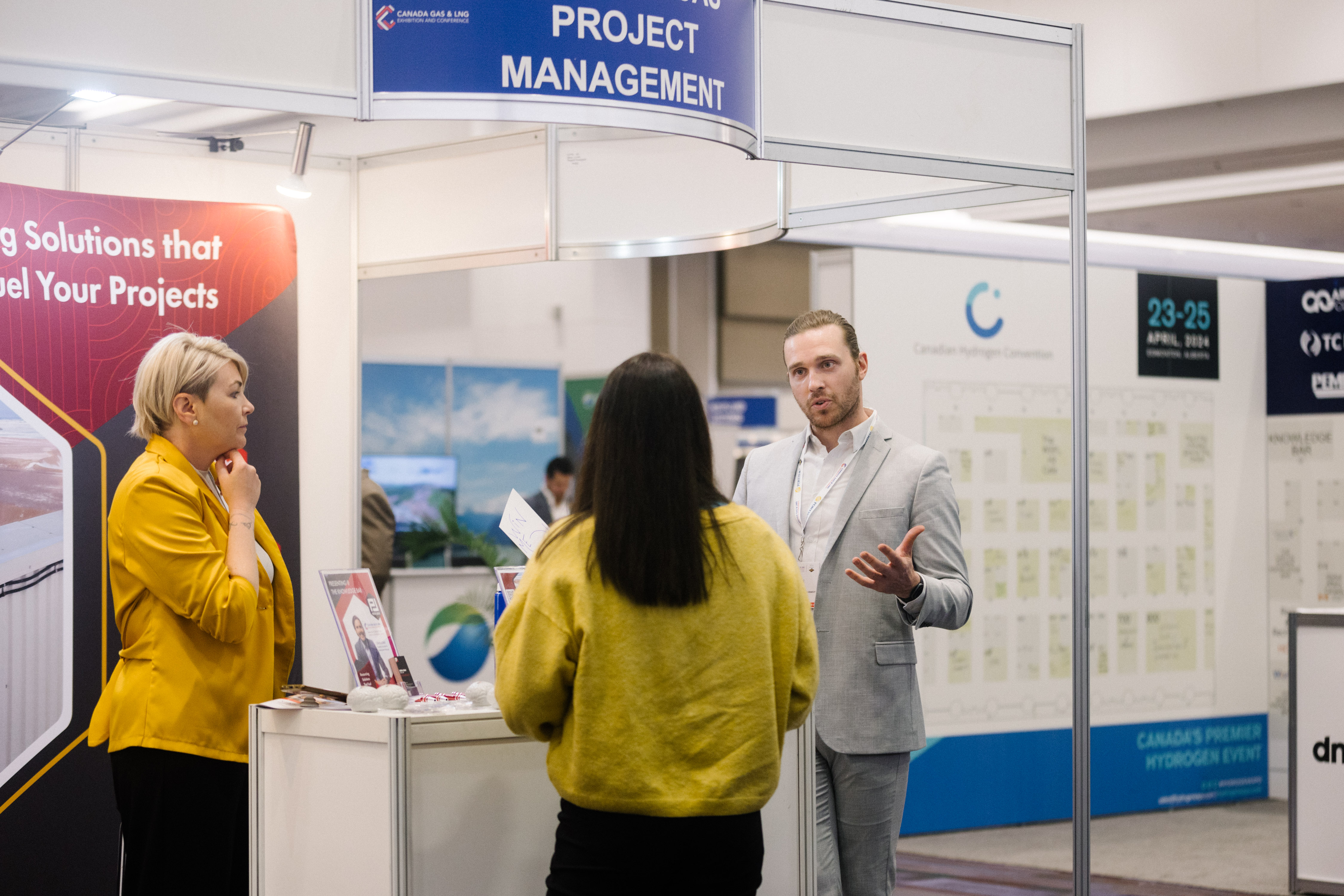 ATTENDEE PROFILE BREAKDOWN:
Delegate Job Title Breakdown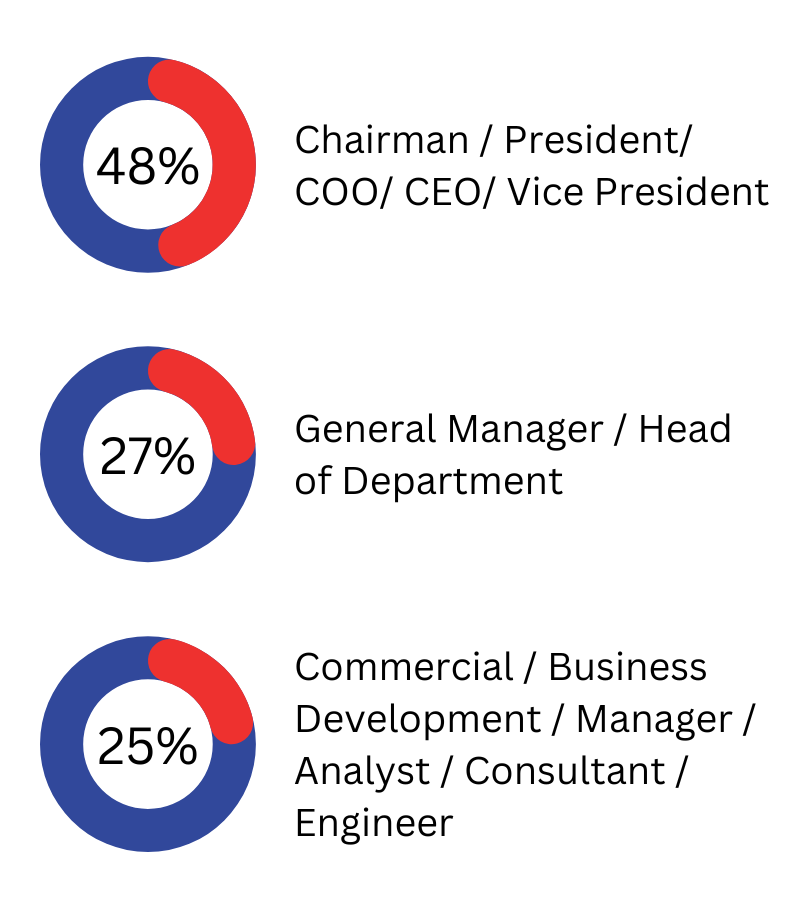 Visitor Job Title Breakdown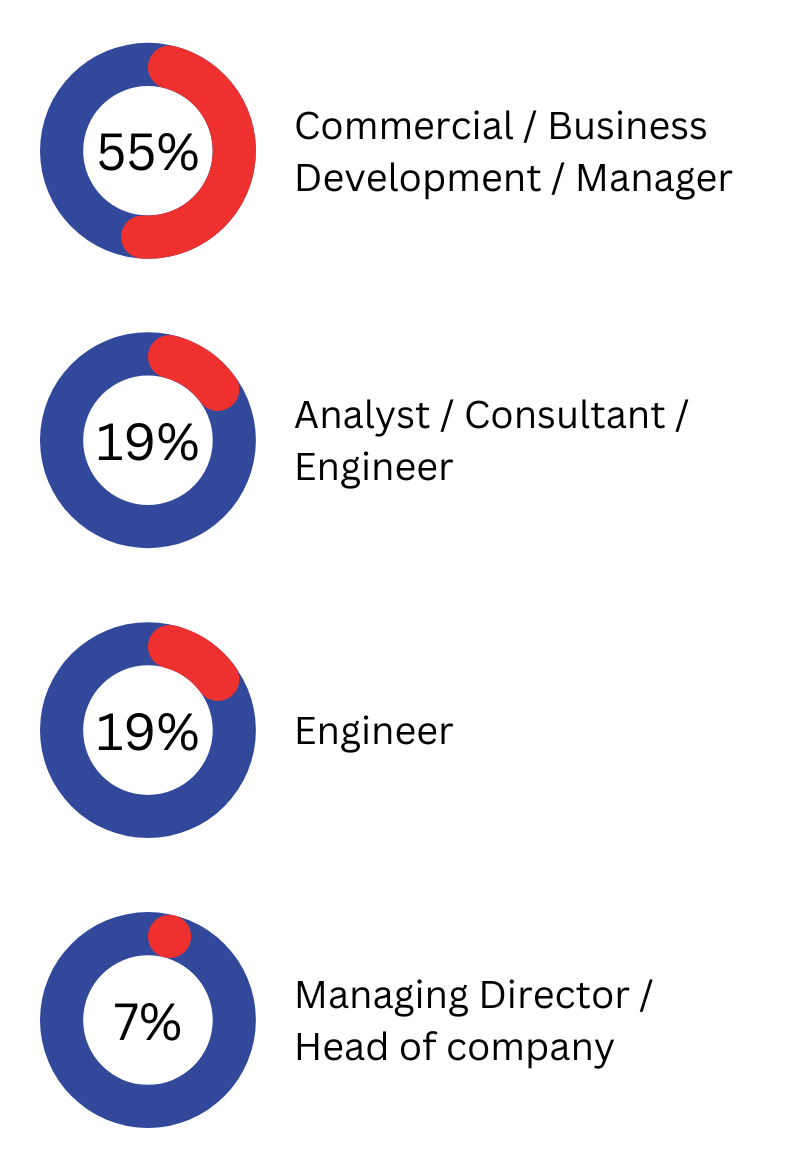 Top Attending Countries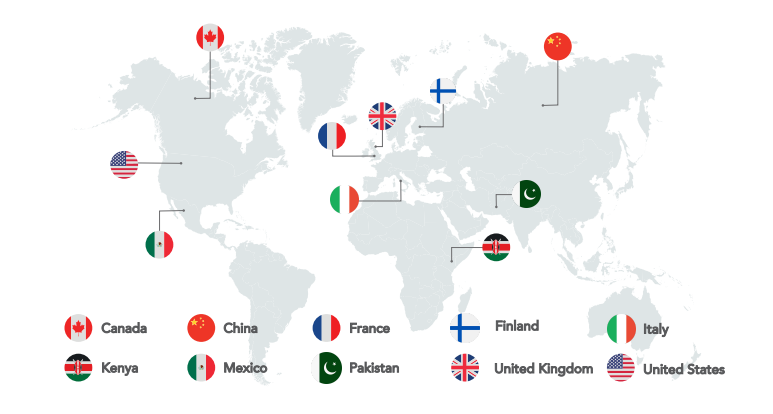 Generate new business
 75% of Canada Gas Exhibition & Conference attendees are decision makers. 
Enhance your company's visibility 
Join 5,000 international visitors from 67 countries, including 500 delegates and 140+speakers
Broaden your exposure
Benefit from tools to help you drive the most relevant attendees to your booth, including the exhibitor list, floor plan and many more.
Align your business with leading industry players 
Join exhibitors and sponsors including: FortisBC, Enbridge, Woodfibre LNG, Fasken, Contract, Worley, and many more.
REACH YOUR KEY BUYERS
The Canada Gas Exhibition and Conference will be maximizing the dmg energy network of over 1.6 million users globally. With over 200 market-leading exhibitors from Canadian and international service providers, EPCs, projects, integrators, suppliers and institutions; the exhibition is the perfect way to reach the most active buyers in the marketplace.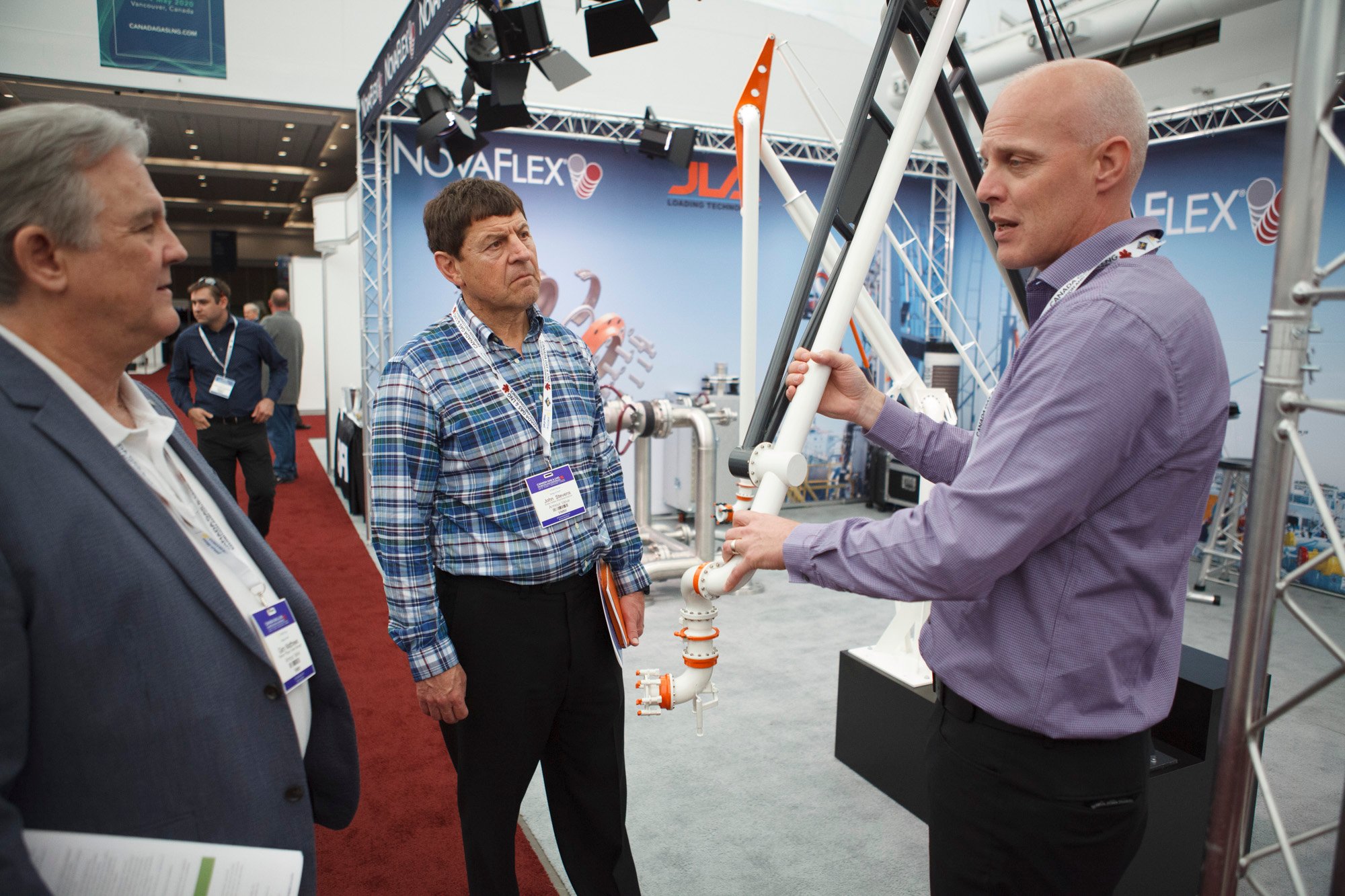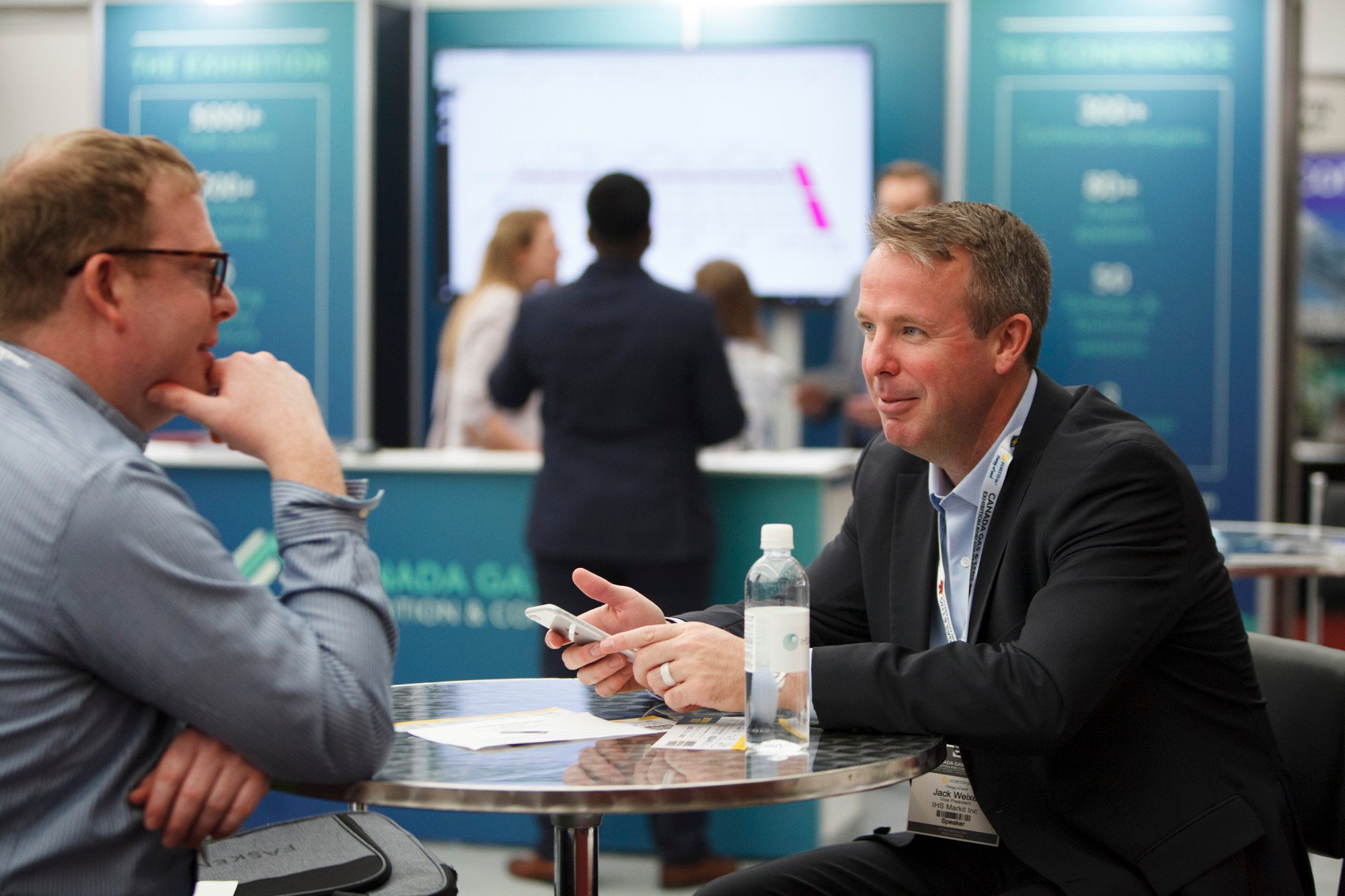 EXPLORE EXHIBITION OPPORTUNITIES
The Canada Gas Exhibition team aims to make exhibiting as easy as possible. We provide a turn-key solution with everything you will need to exhibit.
All you need to do is decide on the messaging and produce the supporting materials.


Warning!
Beware of email scams
DMG Events has been informed from several exhibitors are receiving scam emails . Please be aware these offers are fraudulent. These scammers do not have any relationship with DMG Events.In accordance with GDPR, CASL and other jurisdictional data privacy regulations, DMG Events will never sell your data to any third party organisations. Please see our Privacy Policy for more information regarding how DMG Events will process and store your information.