 As governments work on long term economic recovery plans, at the forefront should be the country's liquefied natural gas (LNG) industry. With a 40-plus year lifespan, LNG infrastructure projects meet the objectives of balancing sustainable and responsible natural resource production while contributing to the country's future prosperity. 
A recent Conference Board of Canada report estimates that growing the LNG industry in British Columbia could create 96,550 new jobs, boost total wages in Canada by over $6 billion, and increase Canada's Gross Domestic Product (GDP) by $11 billion every year. 
Our esteemed panel discussed why the timing is crucial and what more needs to be done to advance future LNG opportunities for Canada's economic recovery. The session also highlighted success stories among communities prospering from Canada's Liquified Natural Gas industry.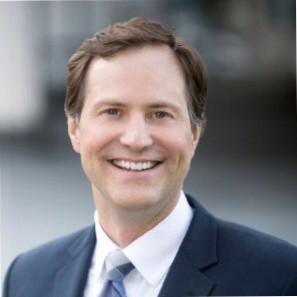 Bryan Cox
President & CEO
Canadian LNG Alliance
Bryan Cox is the President and CEO of the Canadian LNG Alliance. As the leading voice and advocate for the LNG industry in Canada, Bryan leads a team actively working with governments, business leaders, Indigenous leaders, communities, and the broader public to realize the opportunity to build a world-leading LNG industry for the benefit of all Canadians.

In 2020, Bryan led the evolution of the BC LNG Alliance into a new national voice as the Canadian LNG Alliance. Prior to joining the Alliance, Bryan was the President and CEO of the Mining Association of British Columbia (MABC), leading the Association's effort to position the industry as a global leader in responsible development and critical contributor to society's transition to a lower carbon economy.

Prior to joining MABC, Bryan spent seven years in the brewing industry in progressively senior roles including Vice President, Western Canada at Canada's National Brewers, where he was responsible for managing the regulatory, sustainability, and public affairs agenda for Canada's largest brewers across the four western provinces.

Before joining the private sector, Bryan spent several years in senior roles with the Government of British Columbia.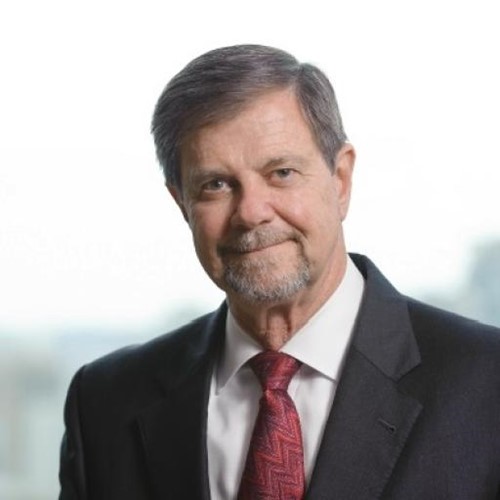 David Keane
President
Woodfibre LNG
David Keane has worked globally in the energy sector for more than 37 years in over 16 countries. He joined Woodfibre LNG Limited as president in October 2018 and prior to that he served as the president and CEO of the BC LNG Alliance. David has a strong track record of leadership and success, and has worked collaboratively with communities, stakeholders and governments throughout his career. Prior to BC LNG Alliance, he held senior roles with BG Group plc, Dynegy, Apache Corp. and Conoco, Inc. He also served for nine years as a helicopter pilot in the US Army.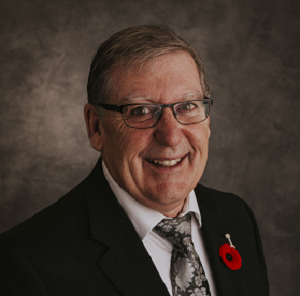 Dale Bumstead
Mayor of Dawson Creek
British Colombia
Mayor Dale Bumstead was born and raised in Dawson Creek and has raised his family here. He is married to LuVern and they have three adult children and six grandchildren. Dale enjoys spending time at the family cabin at One Island Lake. Dale worked his 32-year career with ICBC, the last 12 years as Regional Vice President of Operations and Vice President of Broker Relations and Sales. The highlight was negotiating ICBC's sponsorship agreement with VANOC for the 2010 Winter Olympics and developing the Provincial Olympic License Plate program. Dale also worked for approximately eight months at the Constituency Assistant for Blair Lekstrom, MLA, Peace River South.

Dale served a six year term on the Board of Northern Health, chairing the Performance and Planning Committee and serving two years as Vice Chair of the Board. Dale also served on the Board of the Lakeview Credit Union for 13 years and served as Chair of the Board for 10 years. Dale is currently in his eighth year as the Mayor of Dawson Creek. He has spent countless hours volunteering for all of the minor sports his children participated in over the years including; minor hockey, lacrosse, baseball and speed skating. He also served as the District Coaching Coordinator for BCAHA for approximately 10 years.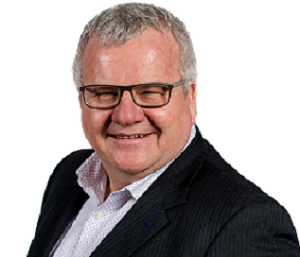 Rory Ring
CEO
Sault Ste. Marie Chamber of Commerce
In 2016 Mr. Ring (Rory) joined the Sault Ste. Marie Chamber of Commerce moving from Sarnia where he lived for 15 years and ran the Sarnia Lambton Chamber of Commerce for 3 years. Rory has always been focused on the need for a community to build a sustainable and growing economic base from within, while maintaining a strong open for global business philosophy.
He is a firm believer in the leadership that is provided by the Chamber of Commerce Network and those professionals whom have dedicated their professional careers to doing what no other leadership role does in each of the Chamber Communities. He sits as a Director on the Ontario Chamber of Commerce Board, is the Past Chair Chamber Executives of Ontario, and a former Board Member of the Canadian Chamber Executive of Canada. Prior to joining the Chamber of Commerce profession he was a Commercial Banker and Innovation lender with strong roots in cultivating and financing successful business operations. He has his MBA from Queens University and a degree in Political Science from the University of Western Ontario.
Mr. Ring recognizes that diversity and inclusion are multifaceted issues and that we need to tackle these subjects holistically to better engage and support all underrepresented groups within the business community. To do this he believes we also need to address, honestly and head-on, the concerns and needs of our diverse employees and increase equity for all, including, but not limited to, Indigenous peoples, Black, Asian and other racialized communities in Canada, members of the LGBTQ+ community, persons with disabilities, and women. Collectively as business leaders we must do more.
Warning!
Beware of email scams
DMG Events has been informed from several exhibitors are receiving scam emails . Please be aware these offers are fraudulent. These scammers do not have any relationship with DMG Events.In accordance with GDPR, CASL and other jurisdictional data privacy regulations, DMG Events will never sell your data to any third party organisations. Please see our Privacy Policy for more information regarding how DMG Events will process and store your information.