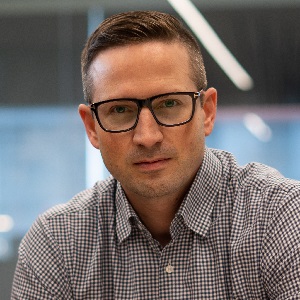 Jim is a passionate and dedicated energy professional with over 20 years of combined experience in industrial technology, innovation, and clean tech.
An alumnus of Simon Fraser University, Jim began his career at Vancouver based tech startups, Blast Radius, and Layer 7 Technologies before joining the tech team at Solaris Management Consultants. In 2013, Jim was asked to run Ensol Systems with the goal of developing innovative solutions for some of the Energy Sectors most difficult challenges. Over the past decade, Ensol has experienced significant growth and has supported major clients in the energy sector to advance their digital transformation and emissions reduction initiatives, including award-winning and first-of-their-kind projects in Canada.
Jim currently serves as the Vice President of Technology Development at Ensol Systems where he works both inside and outside the organization, striving to ensure that the energy sector embraces technology and innovation. Jim is a firm believer in the value of combined strengths, and that through open collaboration and the relentless pursuit of innovation, Canada can become a leader on the world stage, delivering the most responsibly produced energy that the world needs.
Warning!
Beware of email scams
DMG Events has been informed from several exhibitors are receiving scam emails . Please be aware these offers are fraudulent. These scammers do not have any relationship with DMG Events.In accordance with GDPR, CASL and other jurisdictional data privacy regulations, DMG Events will never sell your data to any third party organisations. Please see our Privacy Policy for more information regarding how DMG Events will process and store your information.