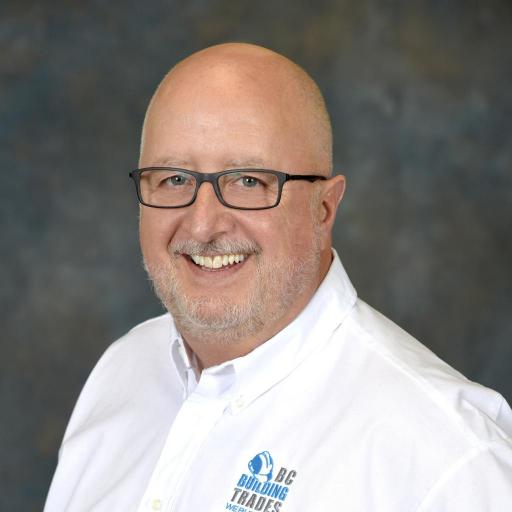 Tom Sigurdson is the executive director of the BC Building Trades (1997-2003 and 2010-present). The council represents 25 local craft unions chartered by 13 international labour unions. There are approximately 40,000 highly skilled members in B.C. Tom is also the Editor-in-Chief of Tradetalk magazine, a quarterly publication for unionized construction in B.C. He is a member of the Journal of Commerce editorial board, the Indigenous Advisory Council and an executive member of the Workforce Development Advisory Group (formerly the Premier's LNG Working Group). Tom is a former director of the Immigrant Employment Council of BC and the Asia Pacific Gateway Skills Table, past director of the Industry Training Authority and a former governor of the BC Institute of Technology. Before returning to the BC Building Trades in 2010, Tom worked as the director of political and legislative affairs at the Canadian office for the Building and Construction Trades Department (AFL-CIO). Tom spent his early years in provincial politics in Alberta (1986-1993). He served as the Member of the Legislative Assembly for Edmonton Belmont. As a member of the Official Opposition, he was the critic for Manpower, Tourism, Education and Labour. He holds a bachelor's degree in political science and history from the University of Victoria.
Find Tom on: Twitter and LinkedIn
About BC Building Trades
The BC Building Trades represents 25 local craft construction unions belonging to 13 international unions.