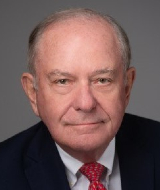 Peter I. Keller is the Principal of Peter I. Keller and Associates, LLC, a consulting and advisory practice serving the International Maritime Industry.  Mr. Keller is also Chairman of SEA-LNG, a UK based organization that is committed to furthering the use of LNG as an important, environmentally superior maritime fuel. 
Most recently, Mr. Keller served as Executive Vice President of TOTE Inc. and oversaw the development of the world's first LNG-powered, dual-fuel container vessels, the Marlin Class.    From 2012 until 2014 Mr. Keller was President of Sea Star.  From 2000 until 2010, Mr. Keller was EVP and Chief Operating Officer of NYK Group Americas, Inc.  During his tenure at NYK he was also a member of the Governing Board of NYK in Tokyo for a number of years.  He started his maritime career in 1968 at Sea-Land and later led the CAST Group.
Mr. Keller has acted as a Consultant to many leading Container Carriers as well as Ports, Terminal Operators and Intermodal service providers prior to joining NYK in late 1999.  
Mr. Keller was inducted into the International Maritime Hall of Fame in 2006 at the United Nations in New York.  He is a Past Member of "The Box Club" and has served on many Industry and Labor Relations Boards.
He was featured in Dynasties of the Sea written by Lori Ann LaRocco and published by Marine Money.