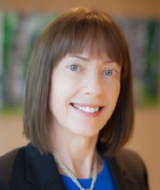 Donna Phillips has over thirty years of professional experience in business with particular focus in the areas of finance, ESG, Indigenous relations, business development, government relations, stakeholder/ community relations and land negotiations in the energy industry.  Ms. Phillips is the Executive Vice President, Corporate Development of Pacific Canbriam Energy Limited, a company with an organic natural gas growth story now producing >40,000 barrels of oil equivalent per day.
Prior to joining Canbriam in 2007, Donna held the position of Director and Vice President, Land at Direct Energy/Centrica Canada Ltd.  She began her oil and gas career in Finance at SaskOil, following which she worked in Corporate Planning, Asset Management and Land at Wascana Energy/CanOxy (now Nexen/CNOOC).
Ms. Phillips is Vice-Chair of the Board of Directors for Geoscience BC.  She is a member of the Board of Directors for Hudson Resources Inc. , Canadian Society of Unconventional Resources (CSUR) and is a member of the Steering Committee for the Clean Resource Innovation Network (CRIN).
Ms. Phillips holds a Bachelor of Administration from the University of Regina, a CPA CMA certification and the Institute of Corporate Directors Director designation (ICD.D).