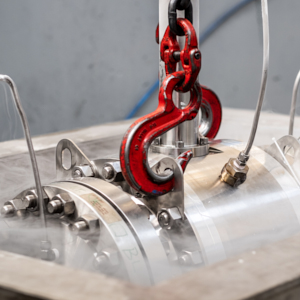 FortisBC's Clean Growth Pathway
FortisBC is committed to advancing a lower-carbon future for British Columbia and has set a path to make positive and sustainable steps forward through its Clean Growth Pathway strategy. The Pathway sets direction for FortisBC to invest in the province's electric vehicle charging infrastructure, move more commercial and heavy-duty vehicles to compressed natural gas from gasoline or diesel, and triple its investment in energy conservation and efficiency measures over the next three years. As climate change is not just a provincial issue, FortisBC also recognizes the role British Columbia can play globally in reducing greenhouse gas emissions. By positioning the province as a Liquefied Natural Gas (LNG) hub, FortisBC can provide LNG as a commercially viable, lower emission fuel to the world's transport ships as well as support small scale exports internationally. The Clean Growth Pathway also recognizes the importance of renewable energy in reducing our carbon intensity and has committed thirty-percent of our total gas volume to be renewable by 2050.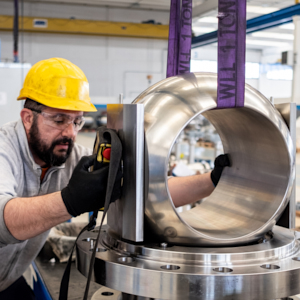 Launch of GWC's Cryogenic Ball Valve at CGLNG 2019
International Flow Control is a Canadian owned valve supplier based in Edmonton. They are the exclusive agent for the supply of GWC Italia products. GWC's Cryogenic Ball Valve product is new to the Canadian market place and International Flow Control will be introducing it at the Canada Gas and LNG Exhibition. GWC Italia's core business is the manufacturing of Cryogenic, Pipeline, Subsea and Severe Service Trunnion Mounted Ball Valves. Their ball valve design is the result of 50 years of engineering evolution!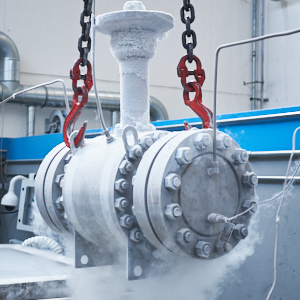 Launch of Spatial Business Intelligence Solutions for LNG Industry
LlamaZOO Interactive is pleased to announce the launch of new Spatial Business Intelligence solutions for the LNG industry. The company will attend the Canada Gas & LNG Exhibition and Conference to demonstrate how these solutions speed up the planning process, reduce costs and boost margins throughout project lifespan for LNG businesses. By making access to complex planning data easier and more efficient and visualizing data as part of a seamless experience, LlamaZOO's Spatial Business Intelligence Solutions provides the LNG industry with a virtually risk-free mode for decision-making.