 About the Event

Natural gas and LNG project development in Eastern Canada is ideally positioned to service the growing demand in the Atlantic basin, as well as offer LNG solutions to the maritime challenges of IMO2020, supplying energy to remote communities and servicing domestic industrial power demands.
Join us for a new half-day seminar and networking event, focused on Elevating the Eastern Canadian LNG Conversation: Major Projects, Investment & Market Analysis, taking place at the Toronto Stock Exchange, Monday March 2nd.
Brought to you by dmg events (organiser of Canada Gas & LNG), the Canadian Society for Unconventional Resources (CSUR), JWN Energy and the Daily Oil Bulletin, and supported by the Government of Alberta, this new event will bring together East Canada's energy market to discuss its unique challenges, solutions and position within the greater pan-Canadian landscape.

Registration for this event has now closed. If you would like to be added to our waiting list, please contact us by email at

[email protected]
What will you learn?
How the global market for LNG is evolving, and what this means in a specifically Eastern Canadian context

How Canadian projects are progressing towards, and beyond, FID

How Eastern Canada is becoming a hotbed for domestic, small-scale LNG production and use, and what its applications are

The role LNG is set to play in the broader global energy transition

What different avenues of capital are on offer to Canadian producers and project proponents – and where additional capital is needed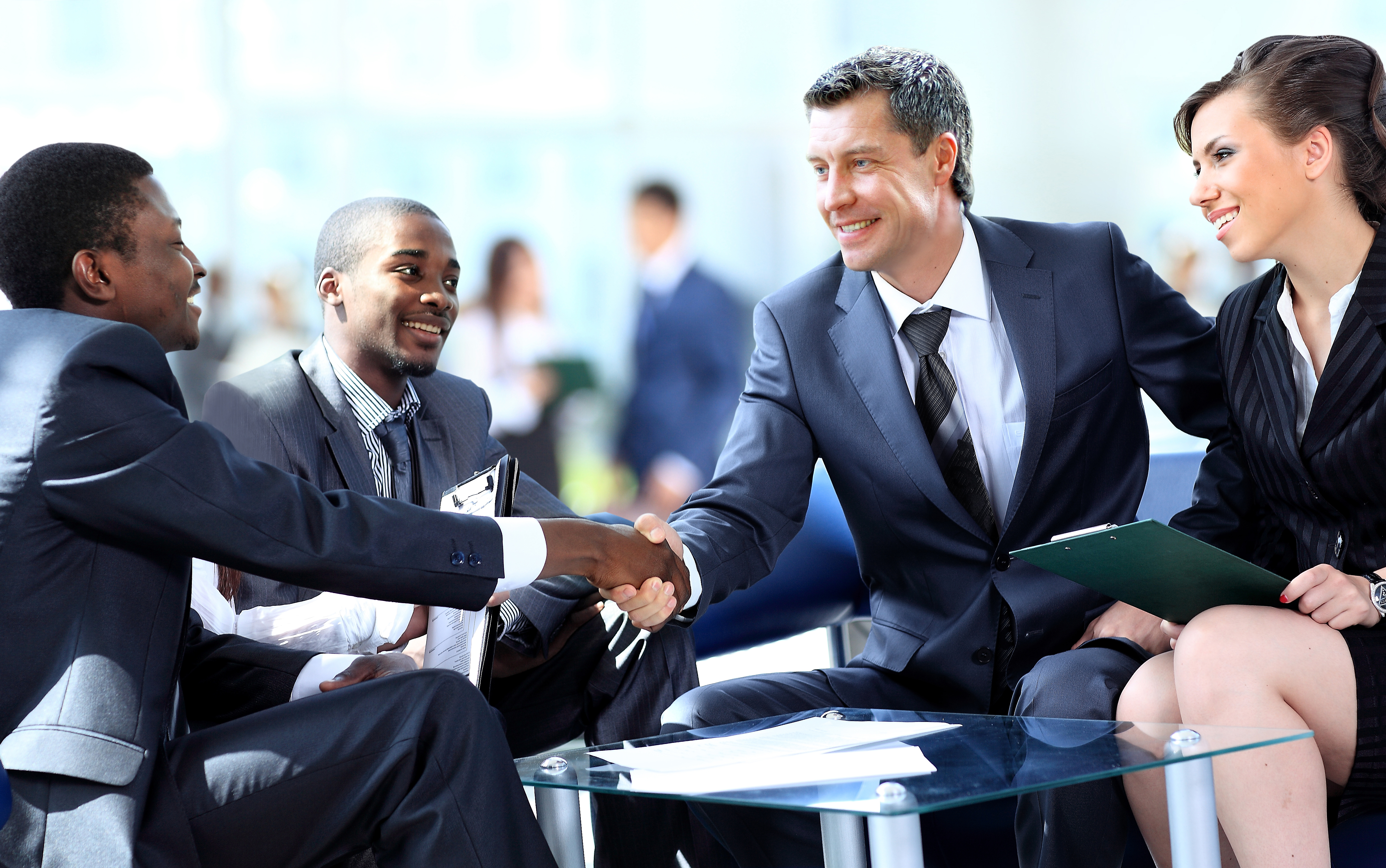 What makes this event important?
The only gathering of East Canada's Gas and LNG industries along with supporting service providers, EPC's, Infrastructure providers, regulators and other suppliers in one place.

It comes at a crucial time in the industry with several LNG projects in the East (both large and small scale) nearing FID, with IMO 2020 rapidly approaching.

The transition to low-carbon energy has  a significant impact on the more populated and industrialised Eastern half of Canada. For the first time ship and plant operators (industrial and powergen) will meet to discuss the implications and solutions at hand while also directly hearing from LNG providers.

A unique opportunity for solutions providers to network with plant operators from across the region in one place.

A meeting place for the industry to discuss the importance of East Canada and its role in larger national discourse.
Why attend?

Learn about the opportunities and challenges associated with Eastern LNG
Hear from East Canadian LNG project executives as they provide progress updates
Engage and network with the Eastern Canadian gas and LNG community
Meet solutions providers and plant operators from across the region in one place
Discuss the importance of East Canada and its role in larger national discourse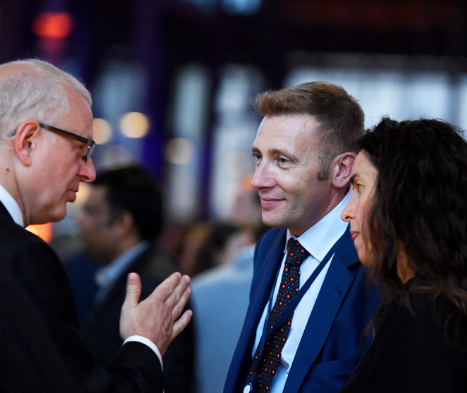 EAST CANADIAN LNG PROGRAM
12:00 pm Registration and Networking Buffet Lunch  
1:00 pm Welcome
Peter Conroy, President, Trayport Limited
Richard Mackintosh, Director, Global LNG, DMG Events
1:05 pm Market Analysis: LNG's role in the broader global energy transition
Amid a fast-changing energy market, LNG is one key option to serve European and Asian markets with reliable source of natural gas. But how does LNG fit into the broader natural gas and energy transition in a world demanding renewable energy solutions? What needs to be done to secure future LNG projects, and is this possible given geopolitical and environmental considerations?
Ryan Pereira, Global Director – Gas & LNG, Gaffney, Cline & Associates 
1:35 pm Project Updates: Canada's clean LNG proposition
Cleaner, greener Canadian East and West Coast projects will provide Europe and Asia with secure supplies of natural gas. Canada has a number of key competitive advantages. What are the benefits and latest developments? What does this tell us about Canadian energy infrastructure build-out?
Susannah Pierce, Director, Corporate Affairs, LNG Canada
Vince Morrissette, Commercial Director, LNG Limited
Mark Brown, Vice-President – Business Development, Pieridae Energy
Moderator: Bill Whitelaw, CEO, JWN Energy Group
2:15 pm Minister Keynote: Alberta's natural gas plan
Alberta Government Representative (TBC)
2:30 pm Energy systems transition: The Electrification of Power
 Allan Fogwill, President & CEO, Canadian Energy Research Institute
2:50 pm Coffee & Networking Break
3:20 pm Access to capital: Infrastructure build-out and ESG-related investment
Billions of dollars are needed for construction, new technology and ongoing maintenance of Canadian LNG facilities. Access to capital will be vital. How does the broader energy transition and investor expectation on ESG performance impact access to financing? What opportunities exist for Eastern Canadian companies? And how are First Nations directly participating?
Jason Kearns, Director of Commercial & Business Development, Enbridge
Greg Kist, President & CEO, Rockies LNG Partners
Moderator: Vivek Warrier, Partner, Co-Head of Energy & Oil & Gas Industry Team, Bennett Jones
4:00 pm Small-scale LNG and domestic applications
Domestic LNG already plays a vital role in providing energy to communities in more remote parts of Northern Ontario. LNG is also used for industry to displace diesel in powering equipment and regional facilities in Eastern Canada. The benefits are considerable.
Thomas Elwell, CEO, Kate Energy
Guillaume Brossard, Director Development & LNG, Énergir 
Stéphane Boyer, CEO, Distributed Gas Solutions Canada

Moderator: Dan Allan, President, Canadian Society for Unconventional Resources
4:40 pm Closing Remarks and Questions
Bill Whitelaw, CEO, JWN Energy Group
5:00 pm Networking Drinks Reception
E&P Firms
LNG Plant Operators
EPC & Service Companies
Maritime & Ship Owners
Industrial
ISO Container Manufacturers
Heavy Trucking/Logistics Companies
Financiers
Utilities
Government
Investors
Traders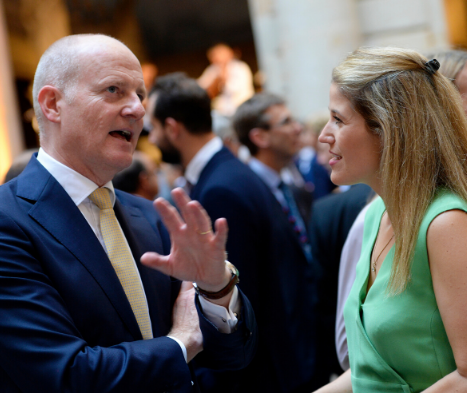 Daily Oil Bulletin | JWN Energy: Industry News & Reports
By incentivizing production of the world's lowest greenhouse gas-emitting liquefied natural gas (LNG), Canada can develop its LNG industry while meeting its climate goals, concludes a report examining the unique "green" advantages the country possesses.
This report examines how Canadian gas supplies — delivered to worldwide markets through LNG export terminals on the West Coast and the East Coast — can help meet burgeoning market demand and offer a transformative opportunity for struggling producers.
The Canadian oil and gas industry is in crisis, with volatile prices, regulatory issues, and market access and diversification concerns driving down capital investment, according to the third annual Daily Oil Bulletin Industry Survey. Gain the latest insights by reading the report.
Canada Gas & LNG Latest E-Book
Recognising the case for Eastern Canadian LNG
How the Canadian LNG market will look in the next 10 years
How Canadian LNG projects can compete with US Gulf Coast projects
Advantages of exporting LNG from Eastern Canada
The importance of Hydrogen in the energy mix
The effect of the European market on Canadian LNG